Welcome to Scientific Solutions®Inc.
"Solving Problems for Problem Solvers"®
Providers of Data Acquisition, Analysis Instrumentation and Control Products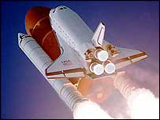 NASA's Space Shuttle
simulators use
Scientific Solutions products
With over 45 years of data acquisition and control experience, Scientific Solutions provides advanced data acquisition and control products to a diverse worldwide customer base.
Our customers include Laboratories, Educational and teaching institutions, University research and teaching labs, hospitals, R&D facilities, manufacturers, entertainmnet companies, aerospace, medical, automotive and many others.
From controlling and monitoring NASA Space Shuttle Orbiter simulators that provide a realistic "astronaut-in-training" experience;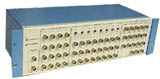 Scientific Solutions is a
major provider of
electrophysiology equipment
To drug research resulting in breakthroughs in better understanding of DNA and searching for cures for Cancers, Parkinsons and other diseases;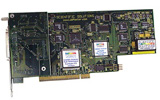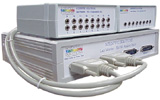 Major sleep labs worldwide
rely on Scientific Solutions
to catch every snore!
To monitoring patients in sleep labs for the diagnostic and treatment of sleep apnea;
Or controlling the operations of advanced technology such as the Navy's Sea Shadow stealth ship, early warning radars, threat detection equipment, electronic countermeasures and missile guidance systems.
Scientific Solutions continues to provide personal computer based data acquisition, laboratory and control solutions to engineers, scientists and educators longer than any other company in the world.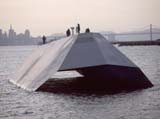 Scientific Solutions provides
on-board control to the
Navy Stealth ship "Sea Shadow"
We pride ourselves in our ability to quickly understand our customer's needs and objectives. We have the products, experience and personnel to efficiently provide you with the solutions you require.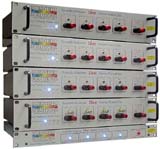 Warranty reduction testing of
Automotive Window motors use
Scientific Solutions' ELMO
We will be glad to help with your product needs, answer your questions and provide the level of support you deserve. Scientific Solutions complete in-house design and manufacturing capabilities allows us to quickly make any custom test fixtures or specialized acquisition or instrumentation products in a timely cost-effective manor.
Take a look at our web site, learn about us and the products and services we offer. Contact us with any questions or requirements. We look forward to discussing your needs and working with you to provide the solution you require.
Our Specialties include:
PC based Data Acquisition products
Custom or Semi-Custom hardware and/or software products
Electrophysiology data collection and evaluation systems
Sleep Diagnostic systems
Motion Simulator Products
Solving Problems for Problem Solvers
---