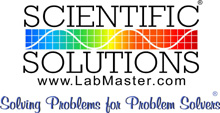 Scientific Solutions ® Inc.
BaseBoard® Modules
Module products for the BaseBoard / ISA and BaseBoard / PCI digital I/O systems expand the capabilities by adding features such as optical isolated Input or Output, enhanced electrical current handling, higher voltage control, handshake polarity and/or Analog Inputs or Outputs.
The modules listed here are the standard "off-the-shelf" products. If you desire something different - just ask, as many times we can create what you want!
Optical Isolation Input Module
Image
Part Number
020027
Title
Opto IN Module
Overview
Opto IN Module installs directly on the BaseBoard and provides optical isolation, over-voltage protection, increased voltage handling, and increased electrical current sinking. The module incorporates Scientific Solutions PowerTag technology that allows software to automatically identify and configure the module.
Features

Installs directly onto the BaseBoard

40 position socket header plugs directly on the BaseBoard
50 position pin header provides isolated signals

Optical Isolation for 24 Digital Inputs per module
Provides 2500v Optical Isolation
Allows input monitoring of voltage signals greater than TTL 5 volts
Small compact and cost-effective

Product Includes
Opto IN Module
Manual
Not Available
Datasheet
Not Available
Product Specifications
Full Description and Specifications
Software
Win32 Device Drivers with LabPac32 function library
FAQ
None
Add to Cart
Optical Isolation Output Module
Image
Part Number
020026
Title
Opto OUT Module
Overview
Opto OUT Module installs directly on the BaseBoard and provides optical isolation, over-voltage protection, increased voltage handling, and increased electrical current sinking. The module incorporates Scientific Solutions PowerTag technology that allows software to automatically identify and configure the module.
Features

Installs directly onto the BaseBoard

40 position socket header plugs directly on the BaseBoard
50 position pin header provides isolated signals

Optical Isolation for 24 Digital Outputs per module
Provides 5000v Optical Isolation
Allows output control of voltage signals up to 300 volts
Small compact and cost-effective

Product Includes
Opto OUT Module
Manual
Not Available
Datasheet
Not Available
Product Specifications
Full Description and Specifications
Software
Win32 Device Drivers with LabPac32 function library
FAQ
None
Add to Cart
HandShake Polarity Select Module
Image
Part Number
020039
Title
HandShake Polarity Select Module
Overview
HandShake Polarity Select Module installs directly on the BaseBoard and provides complete control over the handshake signals used to clock data In or Out. When installed on a BaseBoard port that is operating in mode 1 or mode 2, this module allows you to select Invert or Non-Invert for the polarity of BaseBoard lines used for handshaking. The Module also allows logical 'AND' 'OR' of the various handshake signals. The module incorporates Scientific Solutions PowerTag technology that allows software to automatically identify and configure the module.
Features

Installs directly onto the BaseBoard

40 position socket header plugs directly on the BaseBoard
40 position pin header provides digital I/O signals

Easy to configure polarity of control signals STB, ACK
Easy to configure polarity of status signals IBF, OBF
Easy to logically combine Port-A and Port-B handshake signals

logically create a 16-bit port
Use a single IBF / OBF for Port A 'AND'/'OR' Port B
Use a single STB / ACK for Port A 'AND'/'OR' Port B

Small compact and cost-effective

Product Includes
HS Polarity Module
Manual
Not Available
Datasheet
Not Available
Product Specifications
Full Description and Specifications
Software
Win32 Device Drivers with LabPac32 function library
FAQ
None
Add to Cart
Analog Module Power Supply
Image
Part Number
020041
Title
Analog Power Supply
Overview
The Scientific Solutions Analog Power Supply Module (APS) installs directly on the BaseBoard and provides a low noise power supply for A/D and D/A Analog Modules. One APS can provide the power for up to three modules. The APS is required if you are using a module that performs A/D or D/A functions. The APS Module installs in one of the module locations and provides digital I/O connections so the module position can still be used for digital I/O.
Features

Installs directly onto the BaseBoard

40 position socket header plugs directly on the BaseBoard
34 position pin header provides digital I/O signals

Low Noise Analog Power Supply
One APS powers three Analog type modules

Product Includes
Analog Power Supply Module
Manual
Not Available
Datasheet
Not Available
Product Specifications
Full Description and Specifications
Software
Win32 Device Drivers with LabPac32 function library
FAQ
None
Add to Cart
DAC1612 Analog Output Module
Image
Part Number
020042
Title
DAC1612 Analog Output Module
Overview
The Scientific Solutions DAC1612 Module installs directly on the BaseBoard and provides 16 Analog Outputs with each software controlled independently.
Features

Installs directly onto the BaseBoard

40 position socket header plugs directly on the BaseBoard
34 position pin header provides analog output signals

16 Analog Output signals
12 bit resolution
Analog Ouput Range of -5 to +5 volts
200Khz update rate
Daisy chain multiple units for 768 Analog Ouputs from a single computer

Product Includes
DAC1612 Module
Manual
Not Available
Datasheet
DAC1612 Datasheet(PDF)
Product Specifications
Full Description and Specifications
Software
Win32 Device Drivers with LabPac32 function library
FAQ
None
Add to Cart
ADC1614 HGE Analog Input Module
Image
Part Number
020043
Title
ADC1614 HGE Analog Input Module
Overview
The Scientific Solutions ADC1614 HGE Module installs directly on the BaseBoard and provides 16 Analog Inputs with a gain that can be any value using a single precision resistor.
Features

Installs directly onto the BaseBoard

40 position socket header plugs directly on the BaseBoard
34 position pin header provides analog input connections

16 Analog Input signals per Module
14 bit A/D resolution
Analog Input Range selectable

0 to +5v, 0 to +10v, -5v to +5v, -10v to +10v
Single Precision resistor can provide any gain

Daisy chain multiple units for 768 Analog Inputs from a single computer

Product Includes
ADC1614 HGE Module
Manual
Not Available
Datasheet
Not Available
Product Specifications
Full Description and Specifications
Software
Win32 Device Drivers with LabPac32 function library
FAQ
None
Add to Cart
ADC1614 PGH Analog Input Module
Image
Part Number
020044
Title
ADC1614 PGH Analog Input Module
Overview
The Scientific Solutions ADC1614 PGH Module installs directly on the BaseBoard and provides 16 Analog Inputs with a programmable gain that is controlled by software.
Features

Installs directly onto the BaseBoard

40 position socket header plugs directly on the BaseBoard
34 position pin header provides analog input connections

16 Analog Input signals per Module
14 bit A/D resolution
Software Programmable Analog Input Gain
Analog Input Range selectable

-1.25v to +1.25v, -2.50v to +2.50v, -5v to +5v, -10v to +10v
0 to +1.25v, 0 to +2.5v, 0 to +5v, 0 to +10v

Daisy chain multiple units for 768 Analog Inputs from a single computer

Product Includes
ADC1614 PGH Module
Manual
Not Available
Datasheet
Not Available
Product Specifications
Full Description and Specifications
Software
Win32 Device Drivers with LabPac32 function library
FAQ
None
Add to Cart
ADC1614 PGL Analog Input Module
Image
Part Number
020045
Title
ADC1614 PGL Analog Input Module
Overview
The Scientific Solutions ADC1614 PGL Module installs directly on the BaseBoard and provides 16 Analog Inputs with a programmable gain that is controlled by software.
Features

Installs directly onto the BaseBoard

40 position socket header plugs directly on the BaseBoard
34 position pin header provides analog input connections

16 Analog Input signals per Module
14 bit A/D resolution
Software Programmable Analog Input Gain
Analog Input Range selectable

-100 mV to +100mV, -1.0v to +1.0v, -10v to +10v
0 to +100mV, 0 to +1.0v, 0 to +10v

Daisy chain multiple units for 768 Analog Inputs from a single computer

Product Includes
ADC1614 PGL Module
Manual
Not Available
Datasheet
Not Available
Product Specifications
Full Description and Specifications
Software
Win32 Device Drivers with LabPac32 function library
FAQ
None
Add to Cart
---