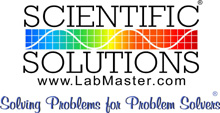 Scientific Solutions ® Inc.
LabMaster ® 60 pin High-Density Cable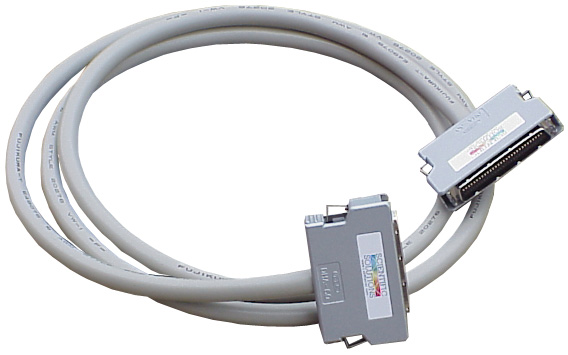 Scientific Solutions 60 Pin High-Density Cable
The Scientific Solutions 60 Pin High-Density Cable is made to connect to the back of LabMaster cards and DeskTop units that utilize the high-density 60 Pin connector. The connector on the LabMaster products and the cable connector form a "tongue-and-groove" pair. The pair is polarized so that the cable can only be connected in the correct orientation. The cable has retaining clips that latch when the cable is attached to the connector on the back of the LabMaster products. Two release latches on the cable connector are used to release the connection and hence remove the cable from the LabMaster connector.
The Scientific Solutions 60 Pin Cable provides the following features:
60 signal connections

High density connector provides 60 signal connections thru a physically small connector
Connections to LabMaster cards using the 60pin connector

Polarized connector

Eliminates errors in making the connection and protects equipment

Latched connectors

Creates a strong connection without the need for thumb-screws
Minimizes cable disconnections when moving equipment

Flexible Cable Material

The cable is made of shielded cable material that provides electrical shielding, yet is flexible and easy to bend and move.
Technical Specifications
LabMaster 60 Pin High Density Cable Harness

| | |
| --- | --- |
| Length | 9.8 ft. (3.0 meter) |
| Connection | 60pin tongue-and-groove |
| Polarized Connection | yes |
| Retaining Latches | yes |
| Shielding | Foil shielding and drain wire |
---